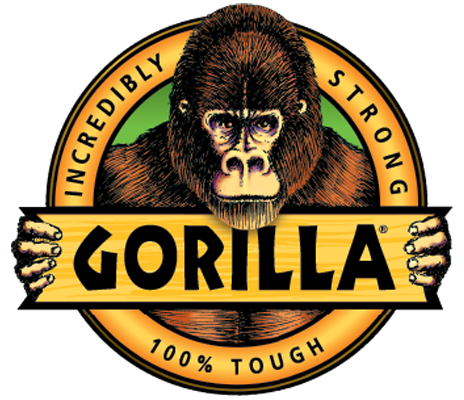 0
PERCENT CYCLE TIME REDUCTION
0
PERCENT PRODUCTIVITY INCREASE
0
PERCENT REDUCTION OF WAREHOUSE TURNOVER
0
END OF YEAR INVENTORY SHUTDOWN
"Since implementing FASCOR WMS our percent of Sales-to-Labor Costs to run our DC has continued to go down every year since."
Gorilla Glue COO
Gorilla Glue
A SOLUTION THAT STICKS
Accurate, real-time, end-to-end visibility into supply chain data is a vital necessity for today's manufacturers to effectively manage operations and efficiently fulfill demand.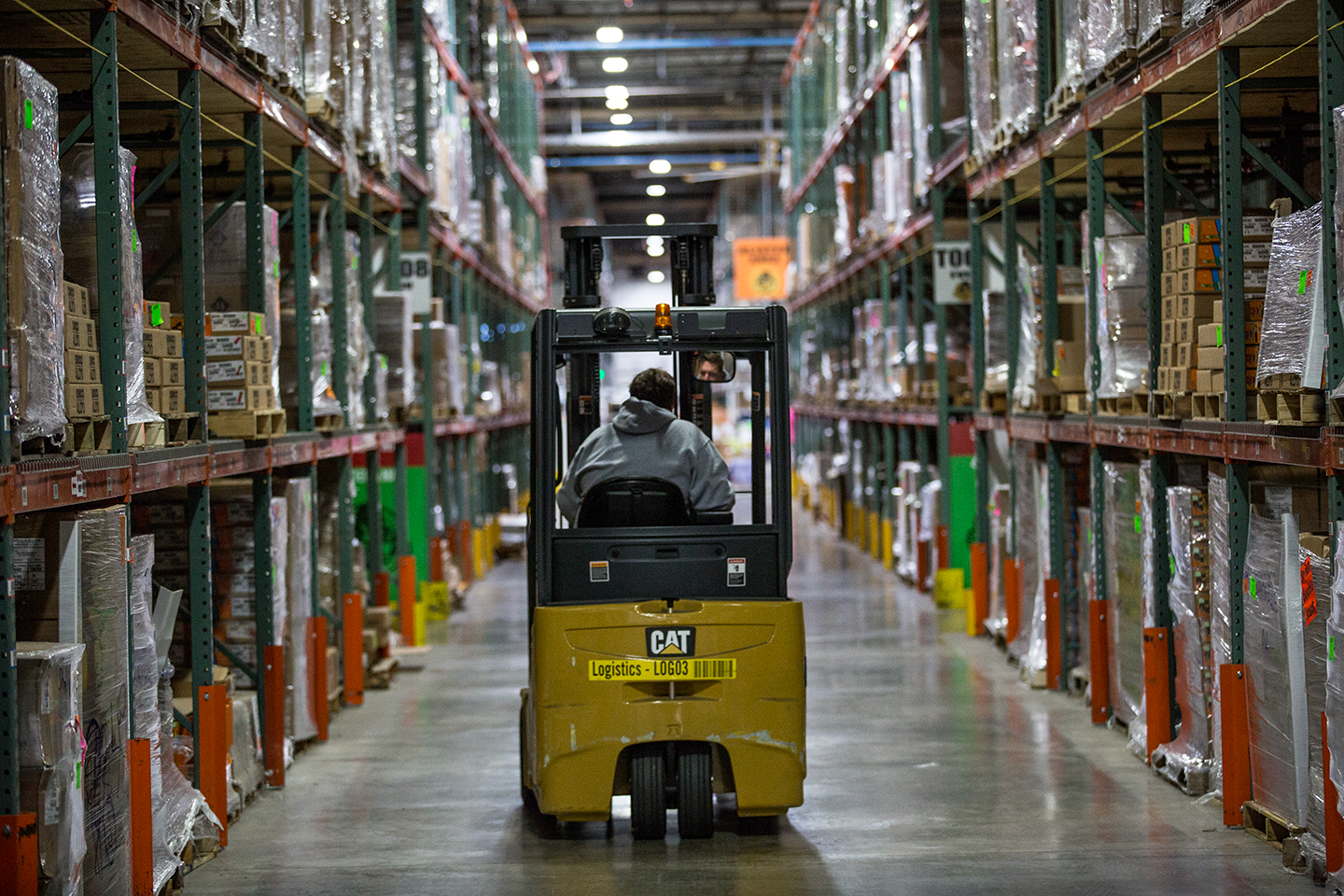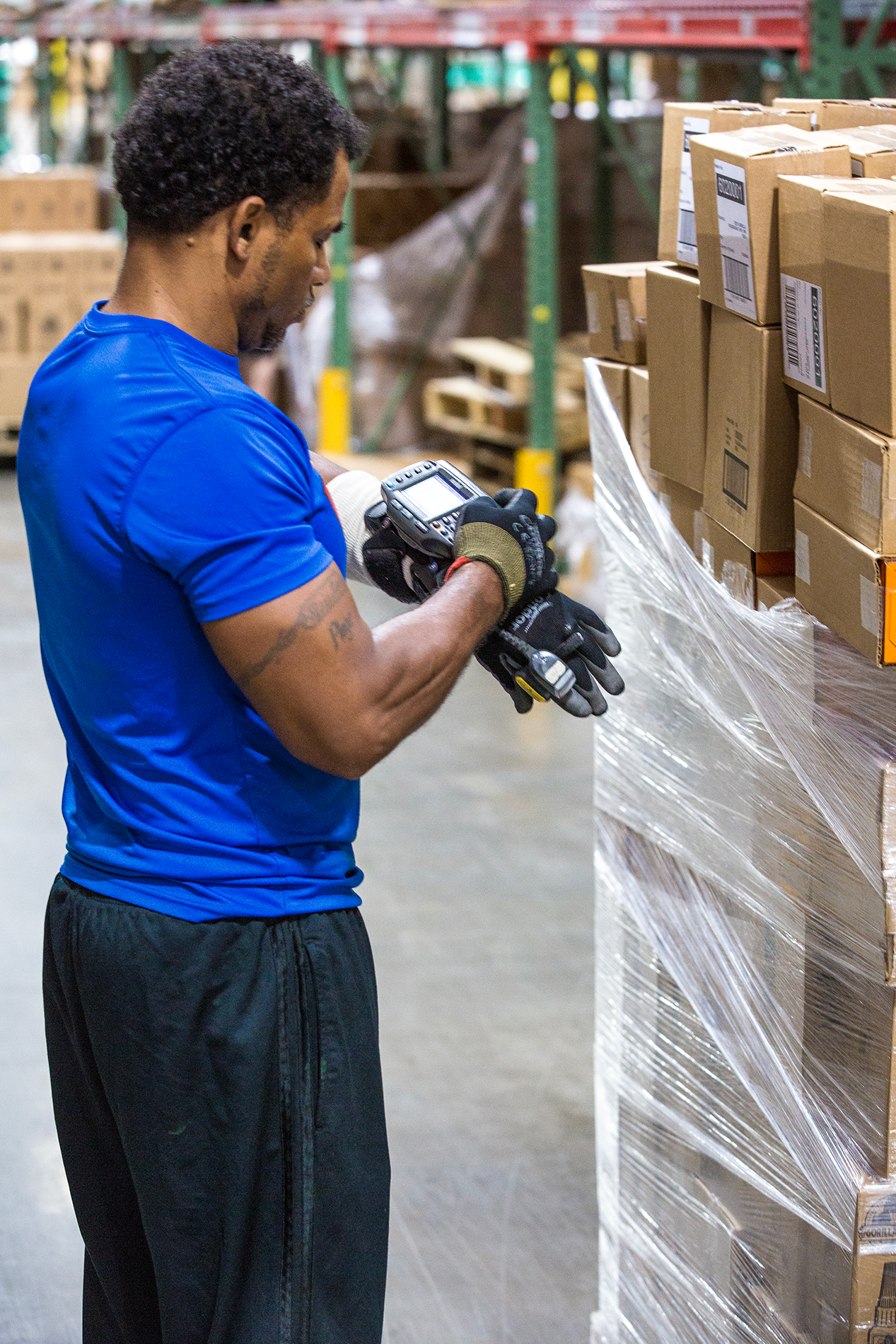 THE CHALLENGE
Found in nearly every supermarket, convenience, hardware, drug or big box store, Gorilla Glue is a recognized leader in the adhesives market. The Cincinnati-based company manufacturers and distributes 19 distinct product lines including glue, tape, sealant, wood bond, skin care and more.
Each day at the company's 700,000 square foot warehouse, more than 30,000 cases are processed for a variety of customers, ranging from big box super stores down to the smallest of bait shops. Vendor diversity at this volume can create significant order fulfillment complexity. As a long-time user of Microsoft Dynamics GP ERP system, an initial automation attempt to leverage the GP MFG kitting feature only delivered incremental improvements. With expanding markets, increased demand and investment in new products, inadequacies with their inefficient paper-based processes and production control systems were quickly exposed.

"Too often we had no clear picture of the type, quantity or location of materials," said Mark Kramer, Sr. Director of Logistics. "The information was buried in a stack of paper. We were literally sending people out through the warehouse to see what we had and where it was."

Gorilla Glue needed a more robust supply chain management solution for their manufacturing and distribution teams to keep pace with their record growth without skyrocketing their operational costs.
THE SOLUTION
The robust functionality of FASCOR's end-to-end supply chain execution solution seamlessly integrated into Dynamics GP SOP, POP and MFG modules to extend capability and fulfill all of Gorilla Glue's warehousing and distribution needs with one holistic system. "Ultimately FASCOR proved to offer the best solution," stated Kramer.
Since implementing FASCOR's WMS and TMS software, Gorilla Glue's overall productivity has improved by a staggering 65%. With best-practice guidance from FASCOR's implementation team, picking efficiency has doubled and large order cycle times have been slashed by 85%, from 4-6 days down to just 24 hours. They've also achieved 99.9+% order accuracy, downtime for physical year-end inventory has been practically eliminated, customer satisfaction is up and complex vendor requirements are now managed effortlessly within the FASCOR system across all work types, channels, and even transportation modes.
"Across the board, from inventory control accuracy, stages, work orders, raw materials and tracking, we saw significant improvements throughout the manufacturing process," stated Rob Gruber, VP of Manufacturing. "Our more efficient process is resulting in better production runs with less scrap."
Significant transportation savings were also realized. FASCOR TMS™ generates cube and weight calculations to help optimize box and pallet configurations. Using real-time rate-shopping, FASCOR TMS then assigns the most efficient carrier to each order to dramatically reduce costs.
"Improvements were night and day," explained Kramer. "Filling more orders with less staff allows us to reallocate resources to fill new positions within the company while continuing to meet growing demands."
"We're now able to measure performance in areas we could've never even come close to measuring before," concluded Kramer.
"The program is powerful, accessible to our staff, robust, quick to learn and easy to use," said Kramer. Prior to FASCOR, new employee training took up two months. Now with FASCOR's systems it takes less than a week to on-board and warehouse employee turnover has dropped by more than 10%.
Totally integrated with their systems, tools and processes, FASCOR's real-time visibility solution, WebTools™ monitors and manages the flow of all information and activities providing a clear and accurate view of end-to-end operations down to the worker-level.
"WebTools has helped us with setting goals and implementing improvement metrics in other areas we never even dreamed of," added Kramer.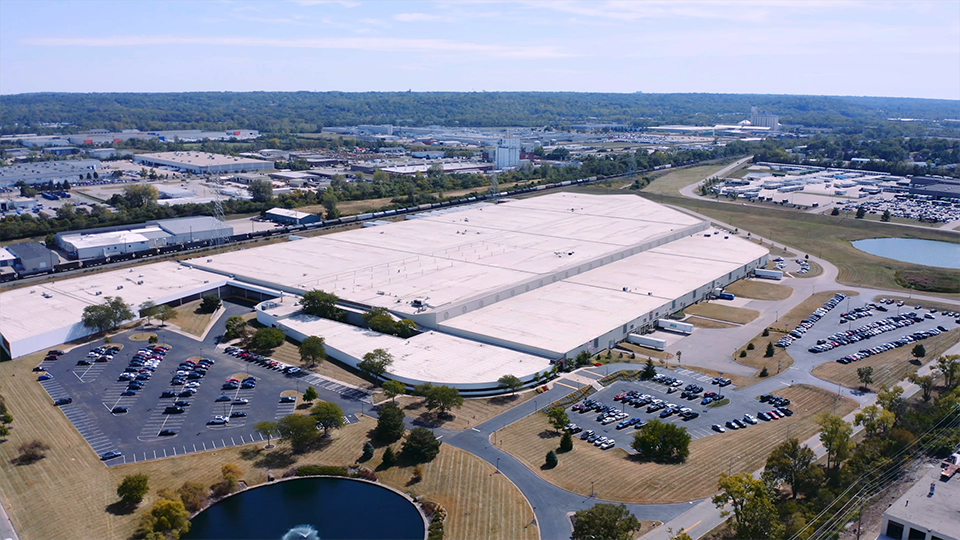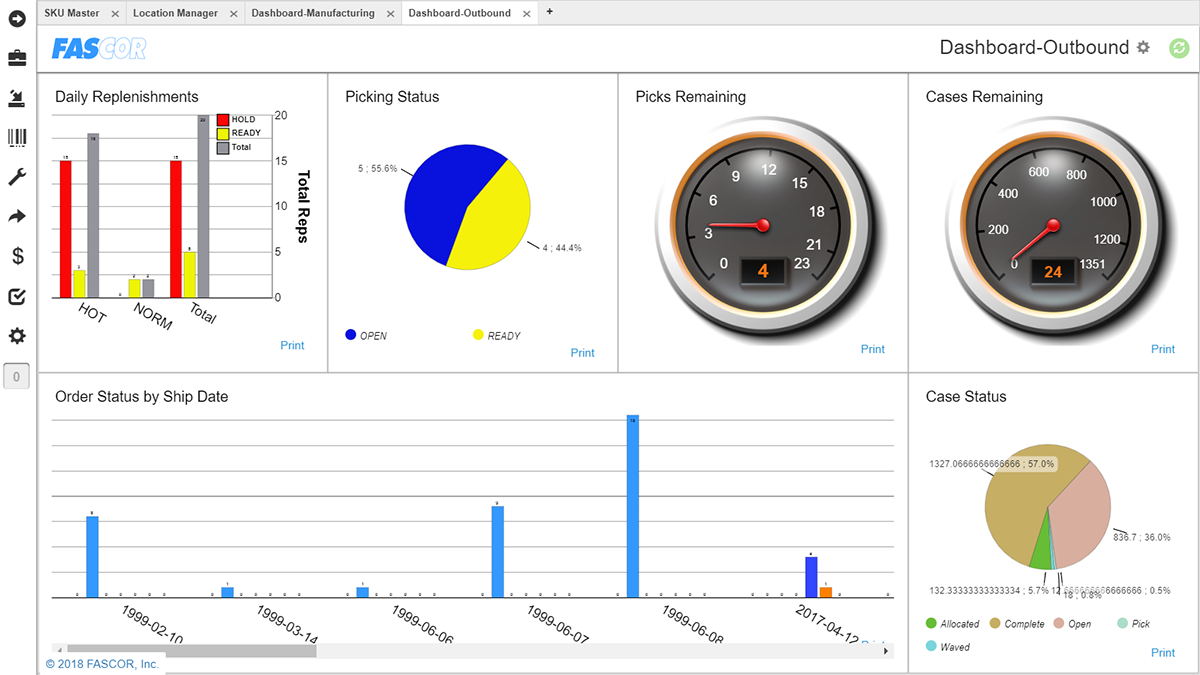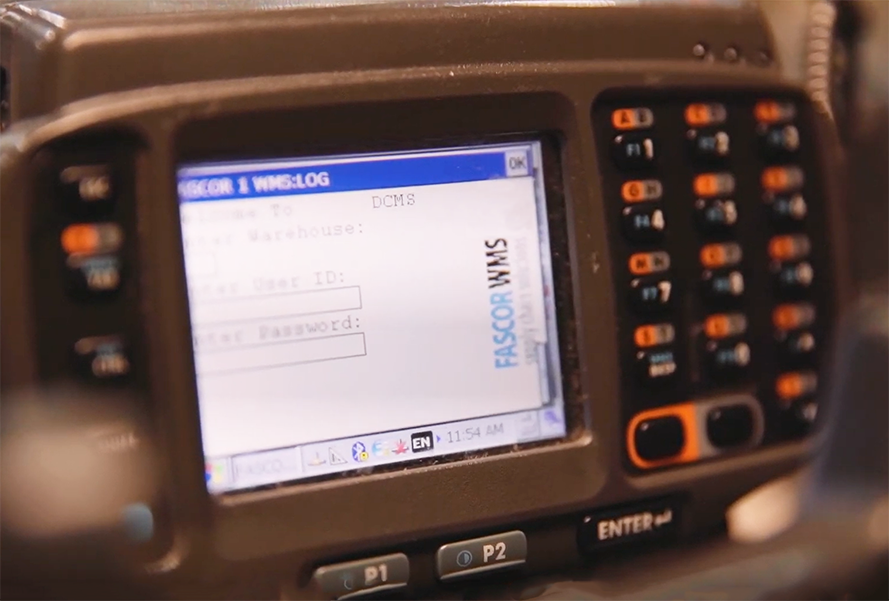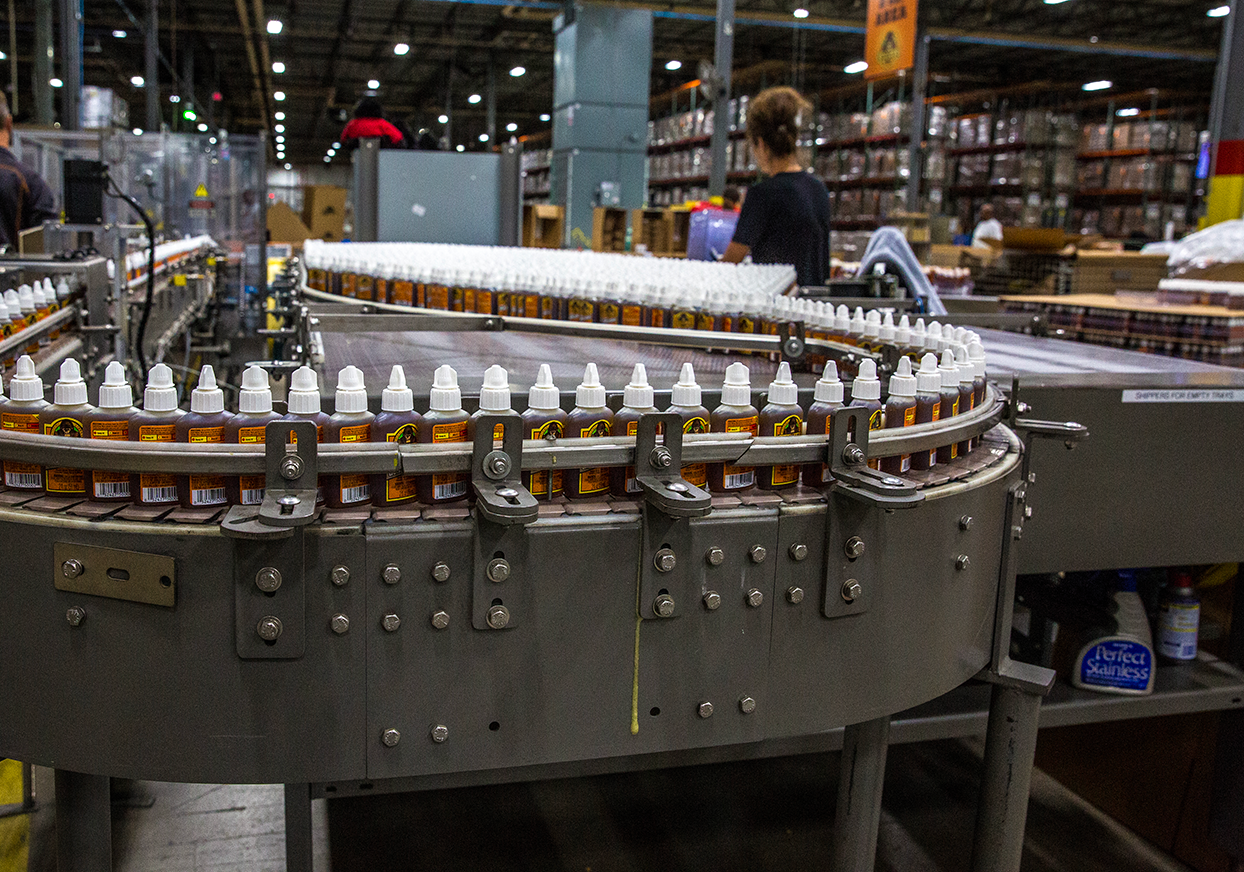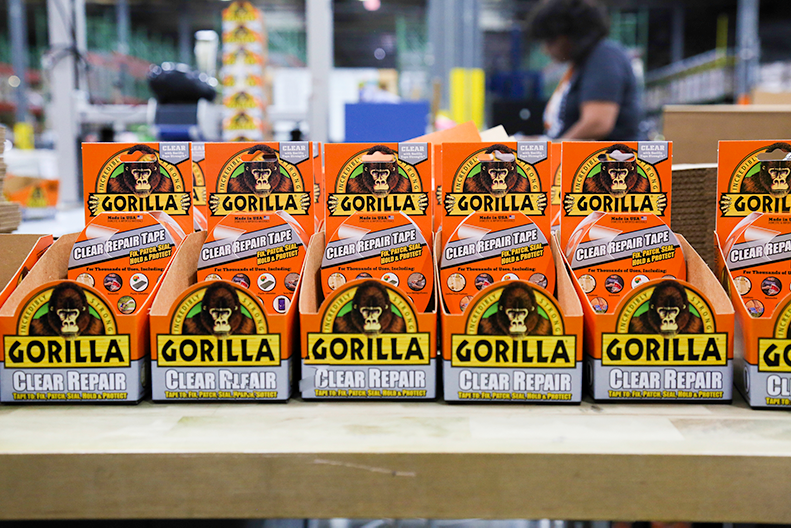 THE BOTTOM LINE
"Since implementing FASCOR WMS our percent of Sales-to-Labor Costs to run our DC has continued to go down every year since," Gorilla Glue's COO.
As Gorilla Glue continues their double-digit growth rates, the robust functionality, scalability and flexibility of FASCOR systems continues to provide the entire team with the confidence to anticipate and the capability to support their growing needs for many years to come.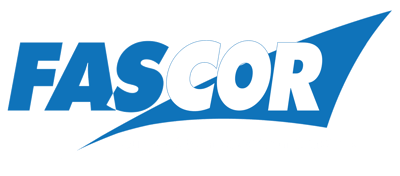 LETS GET IN TOUCH
You're about to take the first step toward making your warehouse operations great
WHAT HAPPENS AFTER I FILL OUT THE FORM?
We aren't going to spam you with emails or call you a thousand times. After you schedule a meeting with us, expect an e-mail or phone call from Jerry Hounchell our Business Development Director.